Want to eat healthily and lose weight? Could not find the proper diet chart? Here are 5 meal prep ideas that would help to stay fit and lose the extra kilos.
1. Greek Couscous Salad
This all-veggie, pocket-friendly dish is a must-try if you want to eat healthily and stay fit. Prepare the couscous first. To avoid allowing the veggies a longer cook time, chop them coarsely. The vegetables to be taken are bell pepper, English cucumber, red onion, parsley, and cherry tomatoes. Along with these vegetables, chickpeas must be added as it constitutes the main protein in this salad. You can fry the chickpeas in order to make them crispy. For finishing off the salad sprinkle a little amount of salt, another amount of chopped parsley, a small wedge of lemon and some feta cheese. Although the dish is an all-veggie dish, you can add a handful of grilled chicken if you want.
2. Chickpea Curry
This dish is extremely low in calories and can be easily made by tossing ingredients in a pan. You can add iron-rich spinach and protein-packed peas in your curry as well. Apart from being healthy the cooking time for this dish is not more than 15 min and can be made with ingredients that are usually easily available in your kitchen. Add a can of chickpeas along with some tomatoes, onion along with some spices that you prefer to have and stir thoroughly. Add some spinach and herbs while serving. The curry contains only 120 calories per portion.
3. Honey Sriracha Glazed Meatballs
To prepare the dish all you need is the Sriracha sauce, honey, garlic, onion, white bread, black pepper, and lemon juice. Combine the ingredients in a pan and stir in medium heat until the sauce gets hot and thicken. It will take 5-6 minutes and not more than that. Once the sauce is cooked properly, add the meatballs accordingly and mix well. The dish can be served with brown rice, quinoa or even with cauliflower rice.
4. Red Lentil Dal
This vegan dish can be made easily by sparing not more than 20 minutes. With the help of 10 ingredients and a pan, you can easily make a healthy yet filling dish out of the lentils. Take a pan and add chopped onions, ginger, 1-2 cloves of garlic and stir thoroughly. Once it seems cooked, add soaked lentils into the mixture. Your dish is ready.
5. Cauliflower Rice Burrito Bowl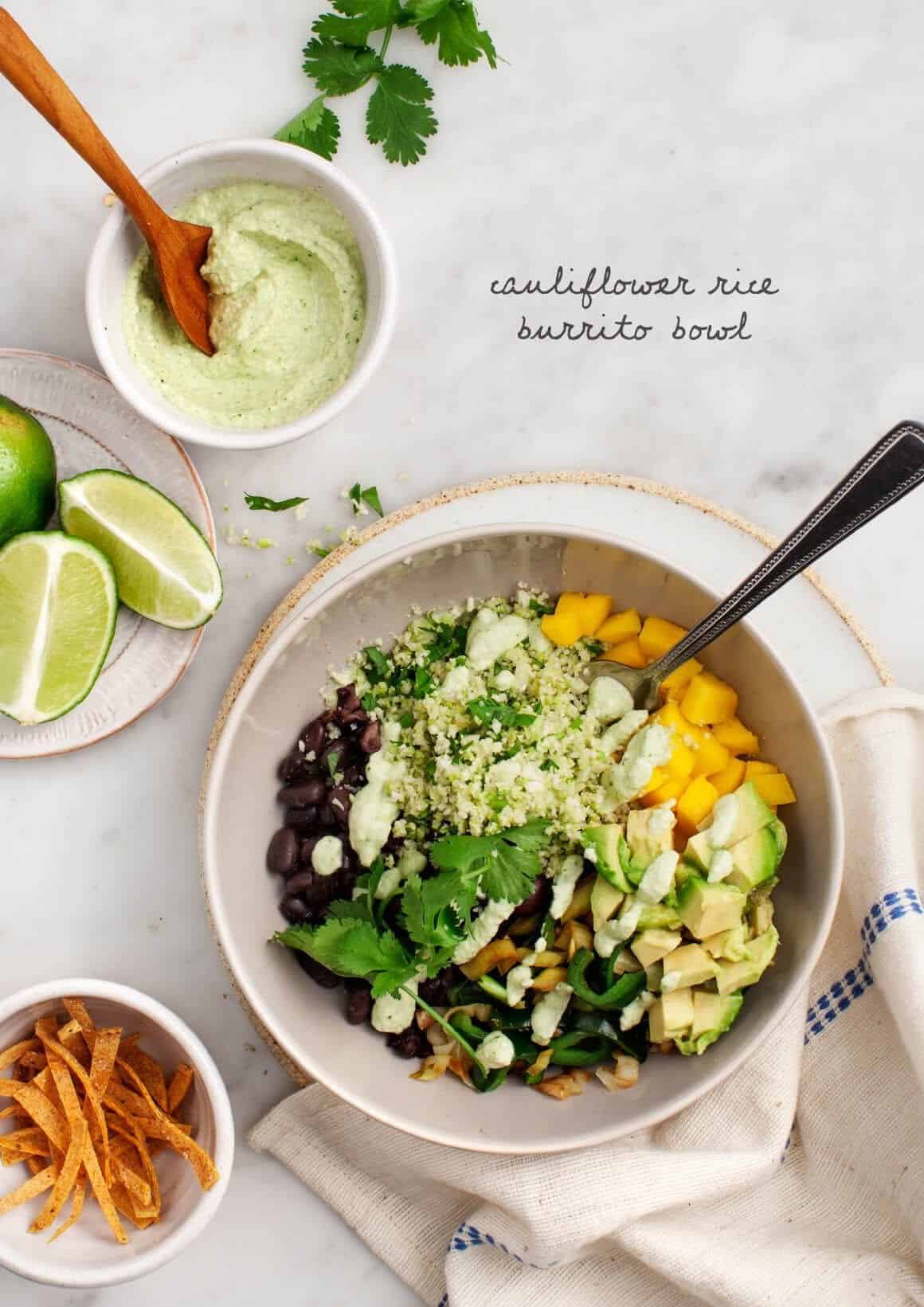 This low-carb, gluten-free vegan dish can be prepared in 20 minutes. Add beans, water, corn, chili powder, cumin and salt in a saucepan and cook for 3-4 minutes. Then add the riced cauliflower and mix uniformly. Add lime and cilantro and your dish is ready.
Apart from following these 5 recipes, choosing from the YOLO Meal Plan to lose weight and stay healthy would also help you bring about striking change in your system.